About Us
Welcome to the Polehampton Church of England Infant and Junior Schools.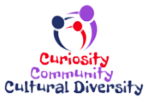 We are a dynamic, inspirational and over-subscribed Infant and Junior school ensuring the best possible learning experiences and outcomes for our children.
We are outstanding schools, as judged by Ofsted and the Anglican and Methodist Inspectorate. Our core Christian values are at the heart of all we do and our Christian culture of compassion and consideration for each other touches every area of school life. The school community enjoys strong links with our local Church in a mutually supportive and beneficial partnership. We contribute to and are enriched through our involvement with the Church and the local community.
Our two schools work very closely together as the Polehampton Schools. This ensures a smooth transition and strong progress from the Foundation Stage through to the end of Year Six. Our children are well-equipped for secondary school and prepared to be successful life-long learners in an ever-changing world.
Everyone is committed to excellence, improvement and the pursuit of high standards academically, physically, artistically, as well as spiritually, morally, socially and culturally. Our united, respectful and respected team of adults consistently applies best practice, modelling the school's deeply embedded drivers of community, curiosity and cultural diversity.
Our amazingly supportive parental community help to enable the school to flourish and grow. We have a highly committed and proactive Governing board who work with the school team, appropriately supporting and challenging so that high standards are sustained in an encouraging and warm environment that values everyone.