The Edward Polehampton Story
The story of the school begins in 1666 when, according to legend, a sick, orphaned child was taken in and cared for by the landlord of the Rose and Crown in Twyford High Street. The child was Edward Polehampton who later made his fortune through portraiture and coach painting and became a prominent member of one of the City Guilds. On his death, he bequeathed money to a trust to establish a school in the High Street to clothe and educate ten poor boys of Twyford.
The legacy survives today in the form of the Polehampton Trust, which administers money left in the will of Edward Polehampton to be used for educational and charitable purposes in the villages of Twyford and Ruscombe.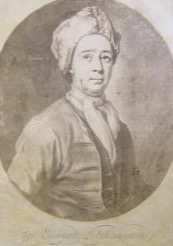 Our school vision is to "Let your light shine" - we believe that Edward let his light shine, and he continues to let our lights shine through the generous donations from the Polehampton Charity, which fund a range of learning resources in our schools every year.
We celebrate our unique story in June, at our annual Polehampton Day event. Polehampton Day embraces the ethos of our schools by families coming together and enjoying the story of Edward Polehampton through music, dance and drama.
The Polehampton Charity
Registered Charity Number 1072631
The objectives of the charity are to apply the yearly income, subject to the payment of management expenses, in the relief of persons who are in need, hardship or distress, and the promotion of education of persons both of which are resident in the former ecclesiastical parishes of St Mary the Virgin, Twyford and St James the Great, Ruscombe. The yearly income is composed principally of income from investments and property rental income.
The charity invites applications for financial assistance from persons resident in the parishes of Twyford and Ruscombe or from charitable and other organisations acting for the benefit of such persons.
Polehampton Schools are very grateful to The Polehampton Charity for the financial assistance they provide for equipment and reference books. The other local schools also receive donations for equipment and reference books.
For more details on the operation of this charity, please see their entry on the Charity Commission Website.